Clear Aligner Therapy in Norwalk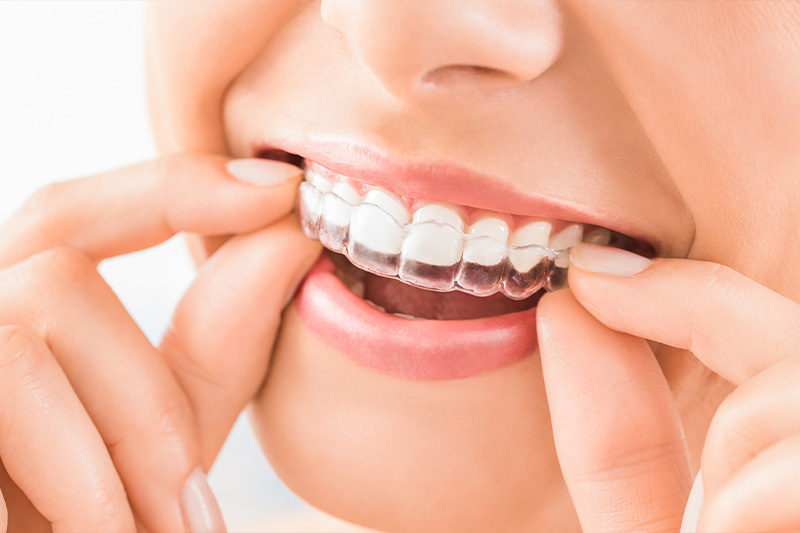 We Are Providers for Clear Correct and Invisalign!
What is Clear Aligner Therapy?
Clear aligner therapy uses a series of invisible trays to correct issues like overcrowding or misaligned teeth. This orthodontic option is ideal for teens and adults who want to straighten their teeth without the need for metal braces. The clear aligner trays apply gentle pressure to the teeth, pushing them into place. You can benefit from the effects of clear aligner therapy and will enjoy a removable, easy-to-wear appliance.
Why would you need Clear Aligner Therapy?
You may need clear aligner therapy if you have orthodontic problems like overcrowded or crooked teeth. The trays are incredibly effective at correcting issues that you might feel self-conscious of when smiling. The therapy is ideal for most patients, but it's especially beneficial for teens and adults who want braces but don't want others knowing they're wearing them. The therapy is customized to each individual patient to ensure everyone gets the smile results that they want.
What makes you a good candidate for Clear Aligner Therapy?
Most patients who would like clear aligner therapy are good candidates for the treatment. You will come in for a consultation, where we will determine if you're a good candidate for this option. We will answer any questions you may have regarding treatment and can help in creating a personalized treatment plan. Our goal is to have you feel confident about your smile.
What can you expect with Clear Aligner Therapy?
You will first come in and have x-rays and impressions made. The impressions are used to personally create the aligner tray that you'll need to wear. It is important that you wear the trays for at least 22 hours every day for them to be effective. You will need to come back for more impressions and trays after a few weeks of starting treatment. The process can vary from one person to another, but it is important that you continue with treatment in order for it to be effective.
If you're interested in clear aligner therapy or simply want to know more about this option, call our office and our helpful staff members can further assist you.